TAKEAWAYS explores learning from the wisdom of others. We had another great live NAIOP SOUTHERN NEVADA Program in August. Keep reading for a summary and listen to the audio below. After a brief intro to the NAIOP program, you will hear the panelists themselves and the program in its entirety! I hope you enjoy this new format!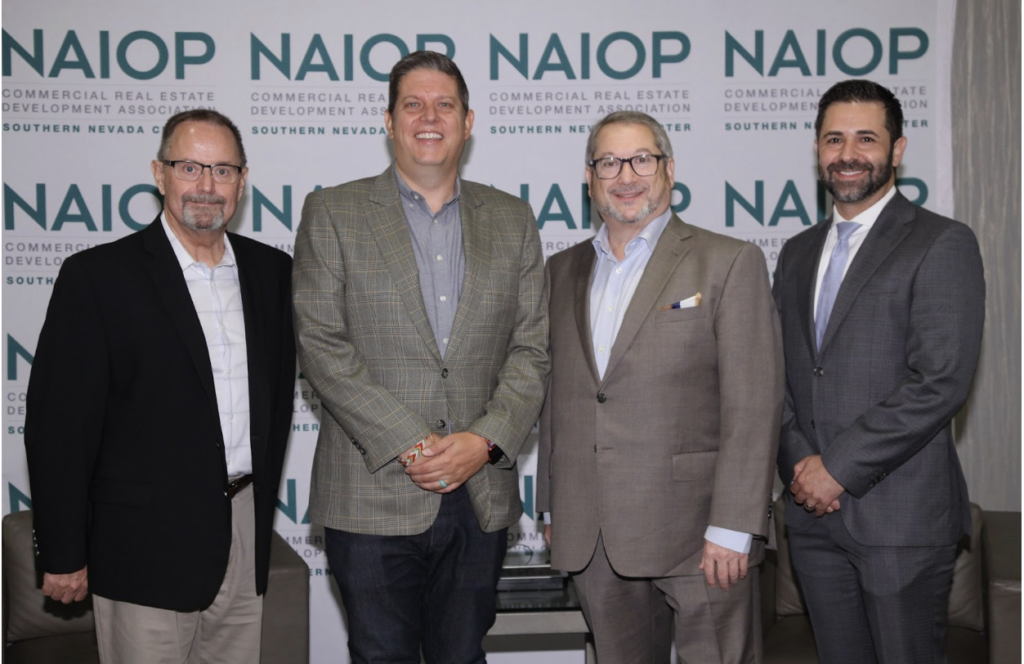 TAKEAWAYS – Life. Lessons. Learned.
The Future of the Las Vegas Strip is Here
Many of us spend our time thinking of Las Vegas as it was in the past. Free parking and $.99 shrimp cocktails. The August NAIOP breakfast program focused on the future. The business has changed. The customer has changed. Las Vegas is ever-evolving. We want to embrace that – not fight it.
The customer of today wants an experience. They want elevated food, shopping, and entertainment. Professional sports are here and they aren't going anywhere.
Even with a recession looming the Las Vegas economy is still looking up. Is Las Vegas recession-proof? No. But in times of recession people still want to come to Vegas to have a good time. And in times when tourists seek value, Vegas delivers.
NAIOP August Speakers
Alan Feldman, Chairman of the National Center for Responsible Gaming
Josh Swissman, Founding Partner of The Strategy Organization
Alan and Josh took a different approach to talk about the future of the Las Vegas strip. There was no moderator. They made it an interactive conversation with the audience.
The sponsor that morning was Southern Nevada Water Authority!
What were some of the Takeaways?
International travel is back, and Las Vegas gaming is benefiting
Vegas represents tremendous value to the customer
The things happening on the Las Vegas Strip are unique in the world – experience them!
Formula 1 will light up the Las Vegas Strip on November 16-18, 2023
I hope you enjoy!
Thank you for listening! Please subscribe to "TAKEAWAYS" on iTunes, and make sure to rate and review wherever you get your podcasts.