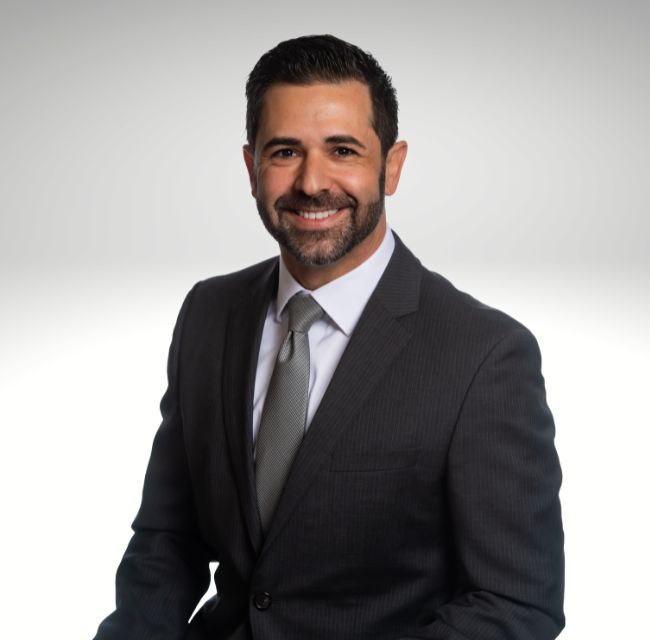 My professional bio is below. The kind you would expect on a bio page or LinkedIn.
The next section is how I would explain what I do if I met you at a cocktail party. 
My company, MDL Group, essentially does two things. 
Commercial property management. 
Sales and leasing for commercial properties (we call this brokerage).
We don't do any residential. At all.
On the management side a good referral or ideal client is an owner of commercial property in Southern Nevada. That could be office buildings, strip centers, shopping centers, industrial warehouses or logistics buildings, and business parks with an owners' association. We manage close to 12 million square feet which makes us the biggest commercial property manager in Las Vegas. 
On the brokerage side it goes like this. We help landlords lease their vacancies. We help tenants find spaces to lease in office buildings, retail centers, and industrial parks. We also help companies buy their own real estate instead of leasing. We help investors buy property. We help owners sell their properties.
If you or anyone you know, has a need for any of the above commercial real estate services, that's where you can call me to help. That is how I earn a living. 
Our services are best when commercial property owners hire us to manage, lease and then sell their property when the time is right.
Hayim Mizrachi, CCIM is a partner and President of MDL Group where he oversees all brokerage activity including sales and leasing.
MDL Group is a leading commercial real estate services provider in Southern Nevada. The company was founded in 1989 and provides services including commercial property management, brokerage sales and leasing for companies and investors. It is located in Las Vegas, Nevada, has over 40 employees, and is a member of CORFAC International.
Hayim is a proud Las Vegas Native and graduate from UNLV. He has been practicing commercial real estate since graduating university and obtained his CCIM designation early in his career.
Prior to MDL Group Hayim served as a Managing Director of NAI Global Las Vegas (a top 5 commercial real estate company in the world at the time), where he oversaw over 200 unique transactions valued in excess of $90 million annually. Under his direction the company grew from 10 agents to 18 and fee revenue increased 29%.
An experienced leader, Hayim has served as President of both Commercial Marketing Group (CMG) and Commercial Alliance Las Vegas (CALV). He is a graduate of the NAIOP Developing Leaders Institute (DLI) and altMBA, a leadership workshop founded by Seth Godin.
Hayim remains active in the real estate community currently serving as 2022 NAIOP Southern Nevada Chapter President and President Elect on the CORFAC International Board.
Outside of work, Hayim is involved in many aspects of the Las Vegas Jewish community including volunteer work with The Jewish Federation and Alpha Epsilon Pi fraternity. He is very proud of his award-winning blog and podcast Takeaways, where he shares his Takeaways from events that he attends throughout the year and people who have influenced him throughout his life.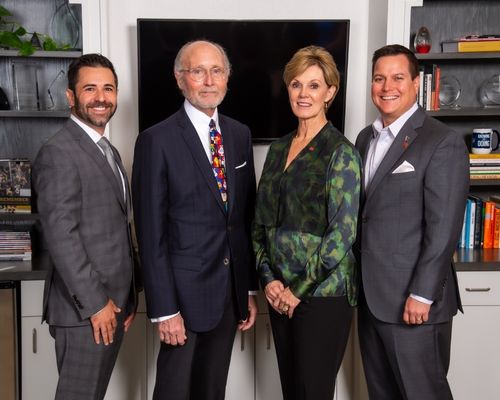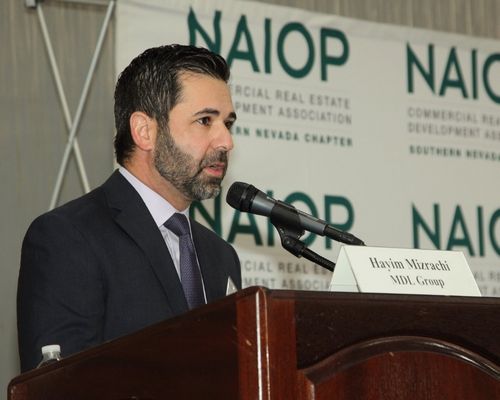 Certified Commercial Investment Member (CCIM) – Designee
Dale Carnegie – Effective Communications and Human Relations 2012
NAIOP of Southern Nevada Developing Leaders Institute (DLI) – Graduate 2010
ALTMBA – Leadership Workshop Founded by Seth Godin – 2017
Vistage – Member since 2015
National Association of Industrial and Office Properties (NAIOP) – 2022 Chapter President 
Commercial Alliance Las Vegas (CALV) – Past President 2015 / President 2014 / President Elect 2013 / Board Member 2011 & 2012
Southern Nevada CCIM Chapter – Board Member 2011, 2012, 2013, 2014
Commercial Marketing Group (CMG) – Vice President 2009, President 2010, Past President 2011