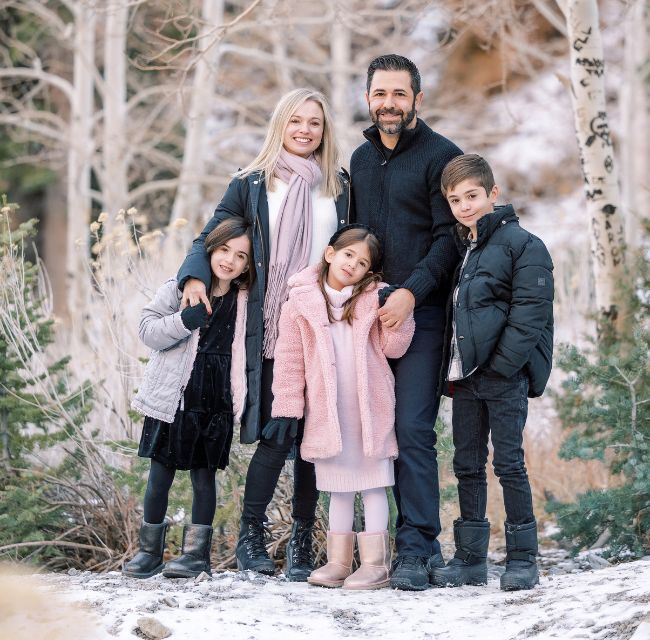 I'm going to really spend some time on this page over the next several weeks.
For now, I've added a bit about me as a placeholder.
If You Don't Know Where You Came From… 
You'll never know where you're going. My mom used to say that. She may have gotten it from The Jazz Singer with Neil Diamond. 
I'm a first generation American, born to 2 Israeli immigrants, that met in Las Vegas. They didn't move here together. That's a whole other story. 
Nothing special about my upbringing. Two siblings. Lots of cousins. Sick BMX Mongoose. I think my parents might have struggled with money from time to time, but as a kid, I never felt it. 
I was big into my Jewish high school youth group BBYO. Roller skating at Crystal Palace, laser tag at Ultra Zone and Magic the Gathering played a big role in shaping me. 
I graduated high school with a 1.9 GPA. It's not because I was a bad student. I just didn't apply myself much jr. and sr. year. I also never took the SAT. 
After 2 semesters at community college and being a non-admitted student, I transferred fully to UNLV.
College was so great! I was really involved with AEPi. Social Chair, Pledge Master, and Chapter President twice. I joined the business fraternity Alpha Kappa Psi and was elected Homecoming King in 1997. The homecoming king thing taught me how to set a long range goal, break it down to smaller steps, and execute on a vision. I really shouldn't have won. But I was better prepared than anyone else. 
The year after graduating I traveled North America as a consultant for the fraternity. Its the kind of job you do for a year after college. Maybe two years. One year was plenty for me. 
I came back and worked with my dad in his construction company. We did stucco. He also bought some land in Brian Head, UT and did a condo development on a shoestring. I got great exposure from that project.  There is a lot of brilliant stuff that comes out of this story. Mostly, it was a very expensive lesson in partnering. 
From there I partnered up with Jarrad Katz (we met in BBYO before either of us could drive) and ventured into the wonderful world of commercial real estate brokerage. That was 2007. You know what happens the following year. 
Jarrad and I slugged it out through the great recession. Over the next six years we were recruited to a regional company, then a global company, ultimately to find our home at MDL Group in April 2013. 
I'm married and have 3 kids that keep us active like Uber drivers schlepping from tennis, to golf, to dance and gymnastics.