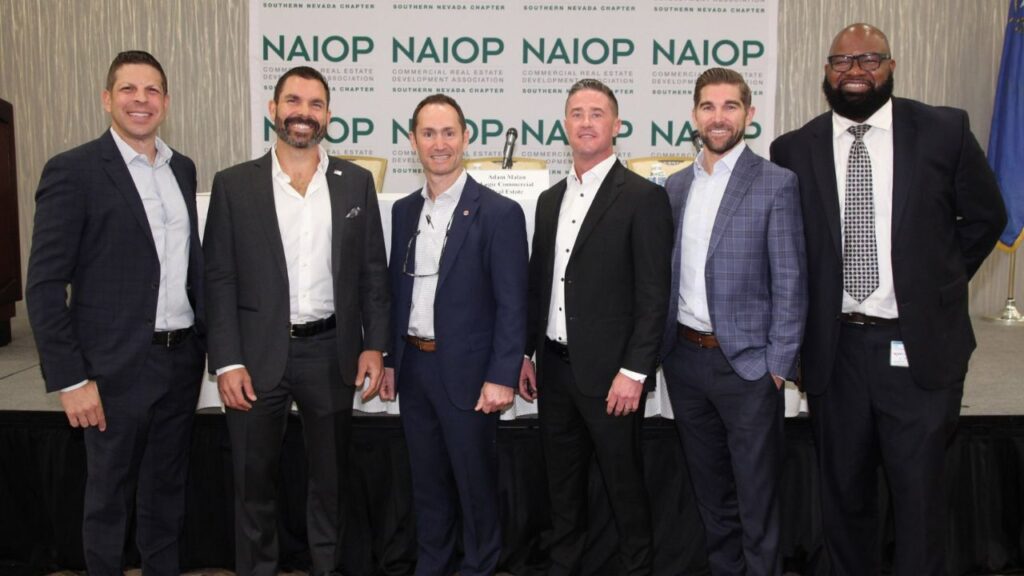 TAKEAWAYS – Life. Lessons. Learned.
No matter the industry, interest rates and inflation has been a challenge in the last few months. Both are increasing and the impacts on the southern Nevada commercial real estate market are tremendous. Just recently, the Federal Reserve raised the interest rate by .75 percent, which was the biggest single meeting increase in almost 30 years. That increase followed a rate jump of .25 in March and another of .50 in May.
The panel for the June NAIOP breakfast consisted of experts in office, industrial and retail investment sales, and capital markets. They provided a comprehensive overview of how interest rates and inflation are affecting current deals in this market and they offered insights as to what the next year or so might bring.
NAIOP June Speakers
Peter Bauman, Senior Director, Office and Industrial Institutional Property Advisors, a division of Marcus & Millichap
Adam Malan, Partner at Logic Commercial Real Estate
Sean Moothart, Senior Vice President of CBRE Newport Beach
Our moderator was Xavier Wasiak, SIOR, Managing Director, Jones Lang LaSalle Brokers, Inc.
The sponsor that morning was NV Energy!
What were some of the Takeaways?
• How has inflation and rising interest rates affected current deals in southern Nevada?
• Is there capital to borrow and which industry segments are most attractive for investors?
• Is this market really a "sky is falling" scenario or are we seeing adjustments to normalize the market from the past several years of historically low interest rates?
• What are the differences between the Phoenix and Las Vegas markets and, when the chips are on the table, which is a better market?
I hope you enjoy!
You can find Takeaways at any of the links below:
APPLE PODCAST
SOUNDCLOUD
SPOTIFY
STITCHER
YOUTUBE
Thank you for listening! Please subscribe to "TAKEAWAYS" on iTunes, and make sure to rate and review wherever you get your podcasts.