TAKEAWAYS explores learning from the wisdom of others. We had another great live NAIOP SOUTHERN NEVADA Program in September. Keep reading for a summary and listen to the audio below. After a brief intro to the NAIOP program, you will hear the panelists themselves and the program in its entirety! I hope you enjoy this new format!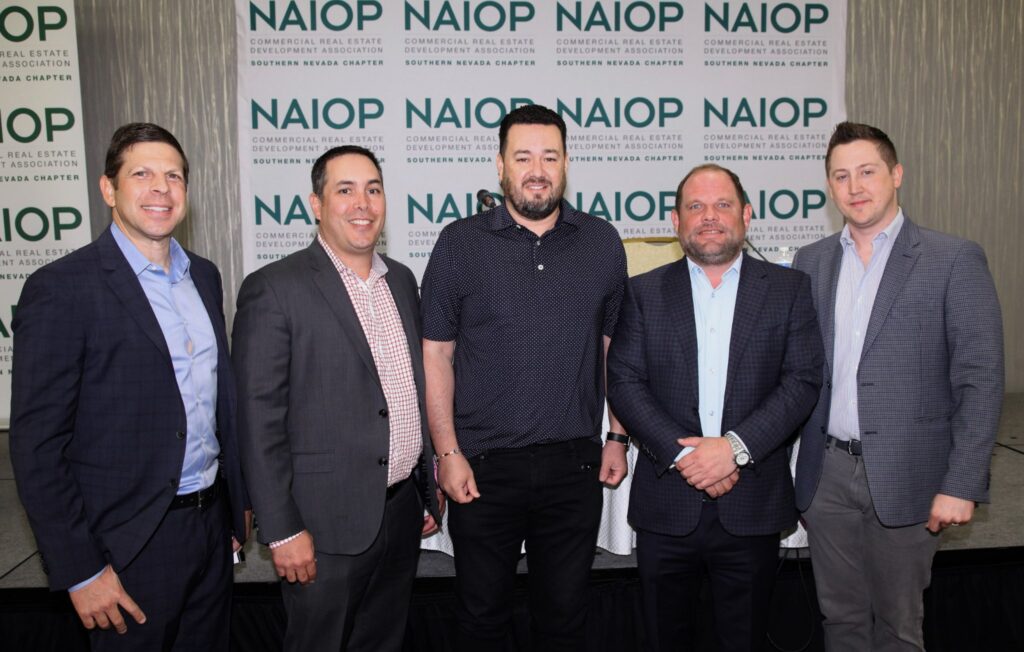 al_sharing
TAKEAWAYS – Life. Lessons. Learned.
Downtown Las Vegas is all grown up! The panelists in this episode broke down three main principles of downtown Las Vegas: pillows, PCs, and plates. In other words, where you sleep, where you work, and where you eat. It all starts with where you sleep.
The demand to live in downtown Las Vegas is huge. When people have options, that spurs growth. There are new residential living options already available, with many more on the way, including new high-rise condos, multi-family housing, shared living spaces, and more.
Downtown Las Vegas began with entertainment, but it's become much more over the last 20 years. It is exciting, it's walkable, and it promotes urban community living. The people who live here want community, walkability and transportation options, and easy access to food and drinks. And the downtown of today delivers just that, including joggers, dog walkers, places to eat, and job opportunities.
NAIOP September Speakers
The panelists included:
Sam Cherry, CEO of Cherry Development, and a pioneer in downtown residential development
John Tippins, CEO of Northcap Companies
Moderator: Steve Neiger, Associate Vice President at Colliers International, NAIOP Board of Directors and NAIOP Government Affairs Chair extraordinaire.
The sponsor that morning was Carpenter Sellers Del Gatto Architects!
What were some of the Takeaways?
Build it, and they will come to downtown Las Vegas.
There are many safe walking areas in downtown, including the Arts District, Medical District, and more.
Portions of Downtown are in an opportunity zone, which attracts a different type of investment capital.
Density is quickly becoming a hot topic in Downtown Las Vegas, which means affordable high-rise housing will be key.
I hope you enjoy this episode and stay tuned for more!
Thank you for listening! Please subscribe to "TAKEAWAYS" on iTunes, and make sure to rate and review wherever you get your podcasts.